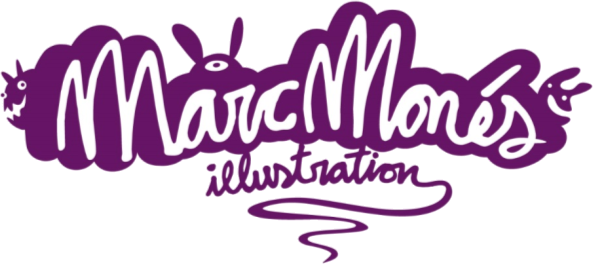 Marc Mones

Marc is a Spanish born Illustrator living in Bolvir, a small town in the Pyranees, with his wife Rose, and two sons, Gerard and Martin (plus his four cats!).

Marc has loved to draw since he was a child, which is not surprising since his father is an illustrator and his mother an excellent painter.

He has worked as a freelancer for major advertising agencies, book publishers, gaming companies, animation studios, and graphic design studios but his favorite things to draw are monsters and strange characters which he brings to life in eye-catching colors.