Karen Mabon
Karen weaves whimsical and surprising narratives throughout her work. A landscape populated with a distinctive array of hand-drawn characters and contexts presents a playful palette of designs to explore and enjoy: From a fast-paced stock market setting, to the quintessential British garden complete with wasps, a laboratory to a sweet shop.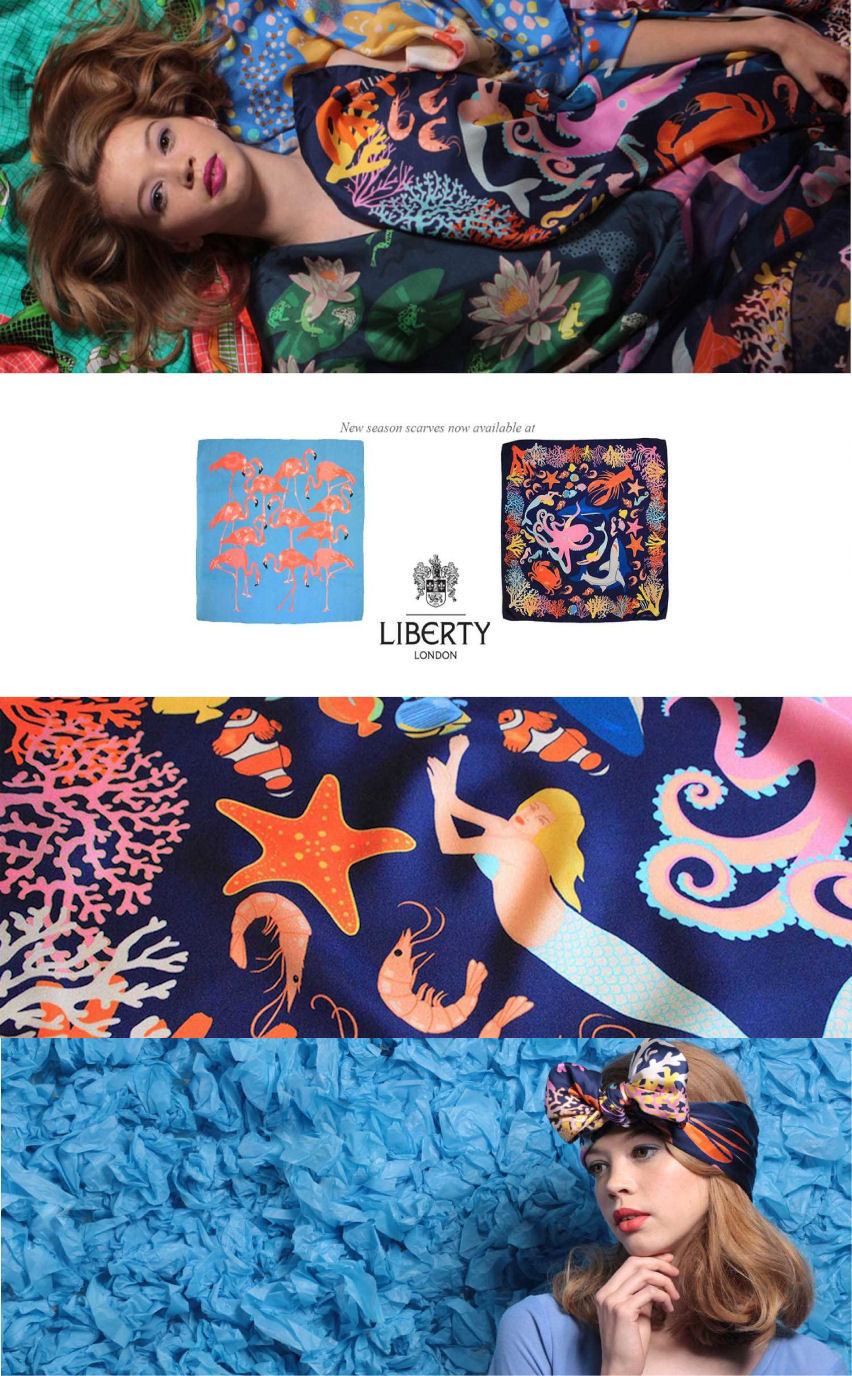 Combining her skill and expertise as an artist and designer with her passion for materials and accessories, Karen has blurred the boundaries between art and fashion. Essentially creating wearable pieces of art, Karen revels in producing work that is accessible, individual and fun.
Growing up in Black Isle, Scotland, Karen Mabon was inspired by?the popular references she imbibed when spending many rain-drenched school holidays immersed in books, films and television.
After studying at Edinburgh College of Art, Karen attended the prestigious Royal College of Art in London. She went on to work with many top names including Margaret Howell and set-designer Fred Butler. Establishing her eponymous label in 2012, her work received instant recognition with a raft of stockists around the world, coverage in titles such as Vogue and Grazia, and Karen regularly receives commissions from the likes of Anthropologie and Henley Royal Regatta.
Karen has drawn together her early references from popular culture and everyday life with her wide-ranging passion for artists, photographers and designers; from Bruegel to Hockney, Martin Parr to Ben Nicholson. In seeking to capture what she defines as "the romance of the everyday", these influences and familiar reference points are immediately recognisable in her work, such as Tippi Hedren escaping attack from a flock of seagulls. Karen's use and treatment of commonplace settings take us off our guard and raises an instant smile. The mundane is made beautiful within Karen's designs. A greyhound race, long distance run and even a patch of worm-peppered earth are transformed into poetic visual treats.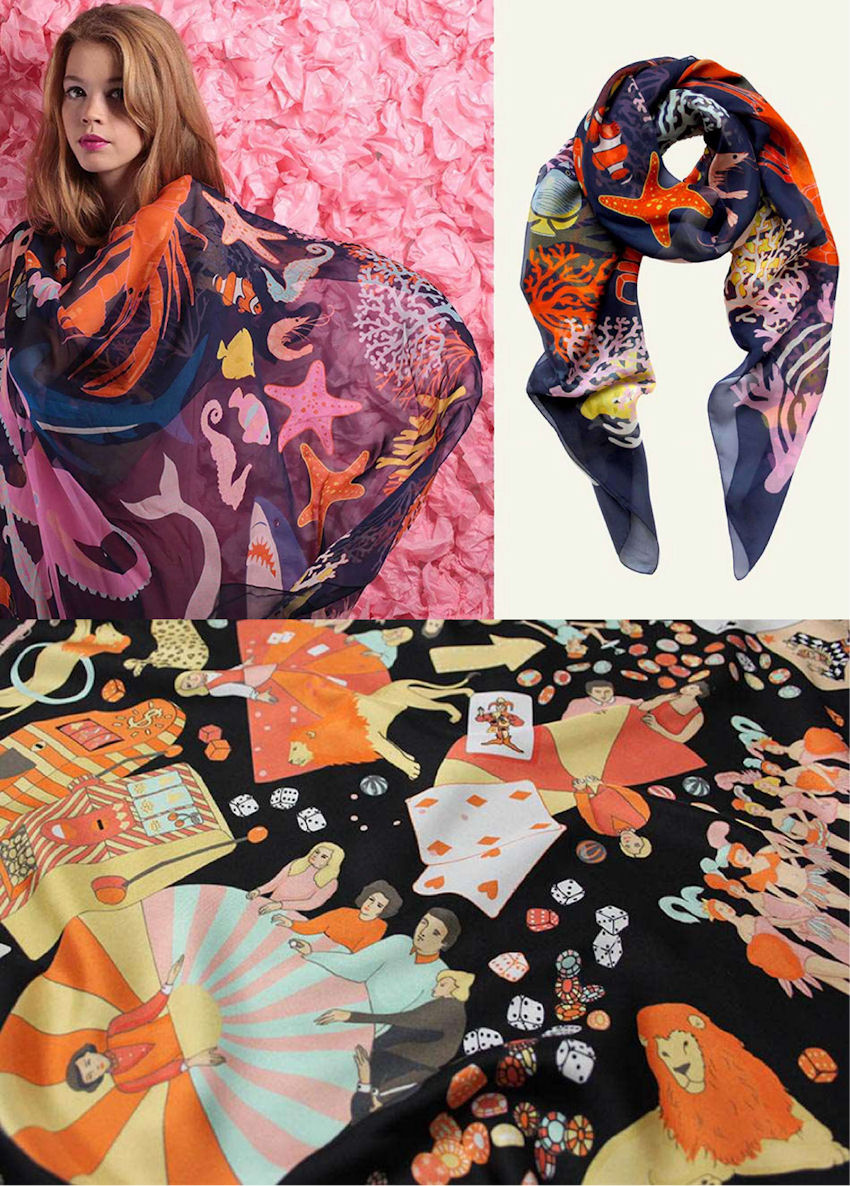 To create the signature complexity and depth within her designs, Karen painstakingly constructs each composition from layers of hand drawn images. Combining modern techniques with traditional processes, Karen achieves the rich textures which aids in setting her remarkable work apart. Rather than using repeated prints, each design is a complete and individual composition, holding a distinct narrative, and created with a three-dimensional nature in mind. Reflecting its fluid and tactile form, each composition holds a great deal of movement and dynamism, both in the imagery and use of colour. Rebelling against traditional symmetry, different views tell a unique story.
The colour-palette of each composition is carefully considered, ensuring a compelling content in fantastic hues. A second glance is needed to unearth the true nature of the design; polka dots are revealed as pills within a lab and a geometric pattern the trajectory of an airplane. Karen's designs are instantly captivating. Indulging us with a sense of individuality, imagination and a touch of mischief.